Since 2009, I have done hundreds of one-way walks through the countryside around Bristol without driving. Some start from my home in the city centre. Most have used a combination of buses and trains. The spreadsheet and gpx files below give more information, if you want to give it a try.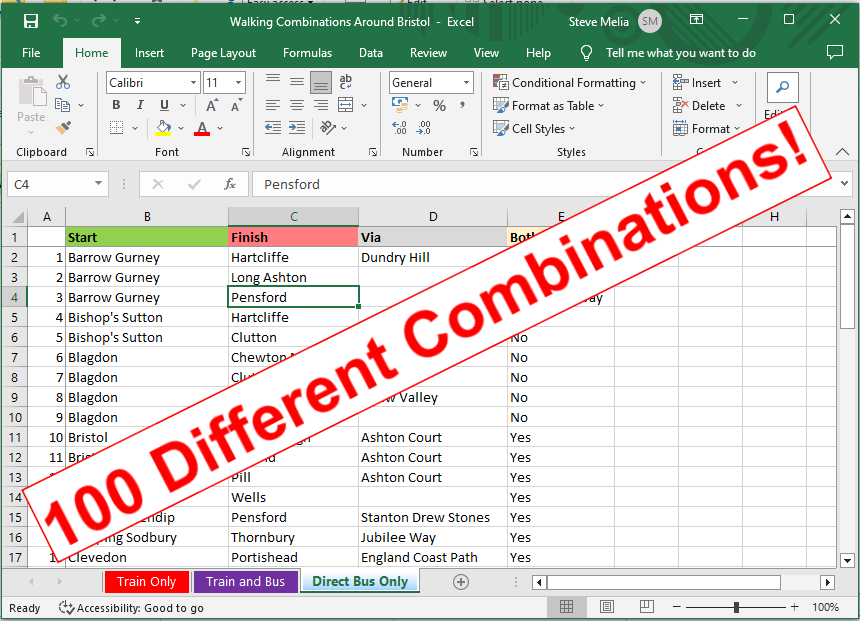 This spreadsheet lists 100 different combinations of starting and finishing points for walks, by train, train and bus, or direct bus from central Bristol.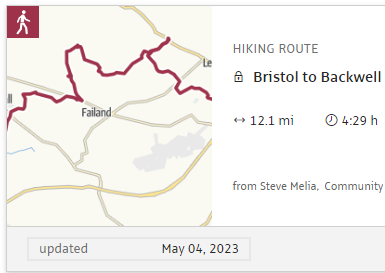 This folder contains the gpx files of some walks I have done recently.* You can import them into most mapping apps, e.g. Outdooractive, OS Maps or Komoot. I will aim to add to this over time.
*Please note: when following a route walked by someone else, you must ensure your own safety. I try to avoid busy roads, but sometimes they are unavoidable. I also try to stay on legal rights of way, but I may sometimes deviate because the path was blocked or unclear, or I was trying to avoid a hazard such as bulls or cows with calves!
If you don't know how to import a gpx file into a mapping app, it's very easy, as explained in this video. It uses Outdooractive, a free mapping app, which you can download from the Google Playstore.